Probably the biggest upset of the year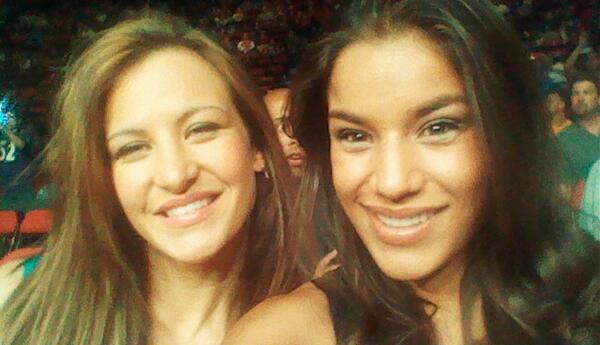 … At least in Women's MMA. An unheralded fighter/almost model, who entered the house on a two fight losing streak. One against fellow TUF contestant Sarah Moras, and a flyweight. And she gets pretty much dominated in the 1st round by a top 10 135er in Shayna Baszler, and goes on to dominate HER in the 2nd round, finishing by rear naked choke.

I don't think there are fight odds for TUF fights, but if there were, Julianna Pena would have had to be a HUGE dog, especially to finish. This reminds me of Joe Lauzon coming in and knocking out Pulver in round 1.
For anyone who's followed Baszler's career a little will know she has a fantastic and funky submission game. She loves the twister and is a Josh Barnett catch as catch can product. BUT, her striking has never been up to par. When I watch her fight I really think she resembles Frank Mir.
I mean, she has the LOOKS of a half decent striker. Her shoulders are loose, arms are loose, like she knows what to do. Calm, cool and collected just like her ground game, but she can't throw a punch. I've never seen a fighter looked so at ease on the feet, and get lit up like that and throw back weak, Forrest Griffin vs. Tito 3 SLOW ass punches.

Pena's punches weren't "text book" to say the absolute least, but she threw with bad intentions and connected. But, she got it done. And I'm not sure if WMMA outlets like MMARising are going to rank Pena, but I sure as hell am.
I got Baszler sliding down from 7 to 9 and Pena slotting in at 8. Styles fucking make fights. Such a cliché but it's true. I honestly don't think Baszler would have lost to anyone else in this house. Baszler's over-confidence in her horrid striking did her in. I think that throughout the season were gonna see that Miesha's team gives the better advice in between rounds.
The fact that Miesha and Caraway aren't the most athletic and have lost fights, in my opinion, makes them better coaches.
• Miesha I'm sure could have got Pena AND Baszler on her team. Ronda saw Pena and Miesha buddy-buddy after Pena's fight to get in the house.
• The women's teams really remind me of Tito/Chuck season, where Chuck picked the "grinders" whereas Tito picked the guys who had big finishes. Miesha is Chuck.
• God, I hate that I wanna cry when I see a women hurt. It's fucked up. Even when the reasons are so idiotic like Ronda's. The fuck do you think, Miesha would do, after Pena, the GIGANTIC underdog, pulls off a come from behind submission?
• I agree though, picking Chris Beal, aka the black Chris, was smart, but, I believe Ronda said, "Pussy ass shit, or Pussy fucking shit."
• If I was Chris Holdsworth, aka the white Chris, I wouldn't feel right beating on a guy I KNOW is injured. Same goes for if I was Miesha.
• Pretty funny, when the Anthony Pettis, does his eyebrows looking motherfucker. Think his name was Gutierrez, was macking on all the chicks. I hope some relations get going, but I am doubtful. Roxy was genuinely uncomfortable with his advances, I felt.
• I still maintain this idea. A season of 135 women and men, who are at the least middleweight sized. Big men. Most of these little guys aren't Urijah Faber, they don't have the little Alpha Male thing going on.
• OH, AND FUCK. Lose one guy I couldn't stand, Gorman (I didn't even know his name, had to look it up) and bring back the kid from Winnipeg, that gets all his shit paid for by his dad. Jelly.
• After the fight announcements, when Ronda was racing out of the gym first like 5 year old throwing a tantrum, Dana was a little bit of ahead of her. Ronda had to like do this little shimmy to by past the door and around Dana. I wish she said under her breath, 'Get the fuck out of the way, Dana, Christ." Then, pan to Dana and he goes, "What the fuck did I do?" with a dumb smile on his face.
Damn, I had a lot to say. Oh, and I don't give a single fuck that Duke was a "former model" or that the British guy is a "father of two sons". Get us exciting, talented fighters.