Top 20 MMA Fighters From The UK July 13, 2012 Lists Leave a Comment
Just last week the UFC made two quiet signings. Tom "Kong" Watson and Jimi Manuwa were both signed to UFC contracts. They are two of the top fighters from the United Kingdom. There are now currently 19 fighters in the UFC who call the UK home. That is the 4th highest total of any country represented in the UFC today behind the United States (187), Brazil (57), and Canada (22).
Fighting has been a great tradition in the UK. Boxing has always been a huge sport there. They have a great history of legendary fighters. You have boxing pioneers like Ted "Kid" Lewis and Bob Fitzsimmons to some of the best boxers in the last 40 years like Lennox Lewis, Joe Calzaghe, Chris Eubank, Nigel Benn, and Ricky Hatton. There is no doubting the skill and heart these fighters have shown.
Fast forward to the modern age of combat sports where MMA is king. In MMA's early days the UK fighters were just known as brawlers or strikers. You had Ian Freeman and James Thompson (who is still fighting today) two of the sports better known names. The biggest knock on the fighters from the UK is usually that they lack the wrestling experience and ground game to be highly competitive with their American, Brazilian, and Canadian counterparts. Over the last couple of years though a lot of that has changed.
It all started when Michael "The Count" Bisping was a contestant on The Ultimate Fighter season 3 in 2006. The coaches were UFC Hall of Fame members Tito Ortiz and Ken Shamrock. Bisping was on Tito's team and went on to win the show. This brought great attention to the sport in the UK and new gyms were popping up all over the place. In 2009 they had a season called UK vs US. Bisping coached the UK squad and Dan Henderson coached the US side. They fought at UFC 100 and Henderson won by way of a brutal KO. The UK fighters represented themselves and there respective countries very well.
I just wanted to list the top 20 fighters today from the UK.
1- Michael "The Count" Bisping (22-4) – Fights in the UFC as a
Middleweight
-England
Like I mentioned previously, Bisping won season 3 of The Ultimate Fighter. He is a top contender in the middleweight division right now. His biggest career wins have come against "Mayhem" Miller, Dennis Kang, Chris Leben, Jorge Rivera, Yoshihiro Akiyama, Dan Miller, Matt Hamill, and Eric Schafer. He has only been KO'd once in his career to Dan Henderson and his other 3 losses have come against great fighters. Chael Sonnen, who he lost a very close decision that a lot of people would make the argument that he won, former Pride Champion Wanderlei Silva, and former UFC Light Heavyweight champ Rashad Evans which was also a very close fight. Bisping is a fighter who in my opinion is very underrated. He is a guy you love to hate. He is very confident, borderline cocky. I feel that you have to be confident in this sport to succeed or you are beat before you step in the cage. He has very good take down defense that is one of the main reasons he has fared so well against the American fighters with superior wrestling.
Bisping was supposed to fight Tim Boetsch at UFC 149, but had to pull out due to an injury. He is now scheduled to fight Brian Stann at UFC 152.
2- Tom "Kong" Watson (15-4) – Fights in the UFC as a Middleweight – England
Tom Watson has just signed a multi-fight contract with the UFC. He was the BAMMA Middleweight Champion before coming over to the UFC. He successfully defended his belt 3 times. There has been a lot of hype in MMA circles about Watson for quite some time now. He has a Muay Thai and BJJ background. Watson fights out of Southhampton, Hampshire, England but also trains out of Jackson's MMA in Albuquerque, New Mexico. Training at Jackson's has really elevated his game and has allowed him to go up against some of the sports elite fighters on a daily basis. Like I wrote in one of my earlier blogs, 15 MMA Fights That Need To Happen, I would really love to see Watson and Bisping square off to see who the top dog in UK MMA is.
Watson's first scheduled fight in the UFC is against Brad Tavares on September 29, 2012 at the UFC on Fuel TV 5 in Nottingham, England
3- Jimi "Poster Boy" Manuwa (11-0) – Fights in the UFC as a Light
Heavyweight
– England
Manuwa was first offered a UFC contract in 2011, but turned it down so he can get a little more experience. Some would say you never turn down an opportunity like that because if you lose a fight you might throw away that once in a lifetime chance. Manuwa was so confident in his abilities that he made that tough decision and now he feels he is ready to make some noise in the 205 lbs division. He was the UCMMA Light Heavyweight Champion, and defended that belt 5 times. Out if those 11 wins,10 are by way of KO or TKO. Manuwa is 32 years old. He was born in Nigeria, and moved to England when he was 10 years old.
He is also scheduled to fight on the UFC on Fuel TV 5 card in Nottingham, England but has no opponent yet.
4- John "The Hitman" Hathaway (16-1) – Fights in the UFC as a
Welterweight
– England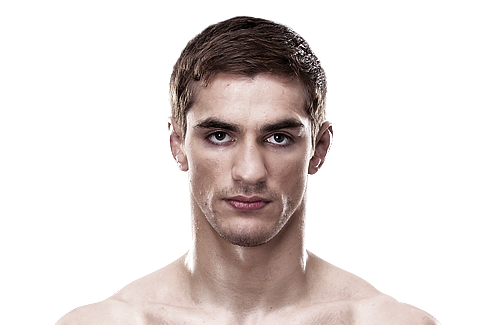 John Hathaway has been a prospect for quite some time now. He is just entering his prime at 25 years old, and is poised to make a run in the Welterweight division. He holds notable career wins over Rick Story, Paul Taylor, Diego Sanchez, Pascall Krauss, and Kris McCray. He has good size at 6'1 and his very well-rounded. He trains out of London, but has spent some time in the US training as well with American Top Team and at 10th Planet Jiu-Jitsu with Eddie Bravo.
He is also scheduled for that Nottingham, England card against fellow UK fighter John Maguire.
5- Paul "The Sassangle" Sass (13-0) – Fights in the UFC as a
Lightweight
– England
Paul Sass is one of the top prospects to come out of England in quite a while. His submission game is extremely potent. 12 of his wins have come by submission and 10 of those subs have been either a triangle choke or triangle armbar. His biggest wins have been against Michael Johnson and Jacob Volkmann. He resides in the ultra deep, lightweight division so it will take quite a few more wins to get in the title picture, but if he keeps getting big victories he will get there one day. He will have to work on his stand up some to get to the next level.
He is fighting striker Matt Wiman at the UFC on Fuel TV 5 card in Nottingham, England in September. That card is turning out some of the top talent in the UK.
6- Paul "Semtex" Daley (29-12-2 Draws) – Fights in Bellator as a Welterweight – England
Daley who is a veteran of the UFC, Strikeforce, BAMMA, and now Bellator is widely known as one of the best welterweight strikers in all of MMA. His fight with Nick Diaz for the Strikeforce Welterweight title was one of the best first rounds that I have ever seen. Daley holds big wins against Duane Ludwig, Martin Kampmann, Scott Smith, Dustin Hazelett, John Alessio, and Jorge Masvidal. He has always had trouble against strong wrestlers, but has shown improvements of late.
He will debut at Bellator 72 against Rudy Bears.
7-
Terry Etim
(15-4) – Fights in the UFC as a Lightweight – England
Terry Etim is known a great submission fighter. The 26-year-old Liverpool native stands 6'1 which is quite tall for a lightweight. he was on the wrong end of one of the best KO's in UFC history when Edson Barboza landed a perfectly timed wheel kick back at UFC 142 in Brazil. Etim has wins over Sam Stout, Justin Buchholz, and Matt Grice.
Etim was scheduled to fight Joe Lauzon at the next UFC on Fox event August 4, 2012. This would have been a great match up of submission specialists, but Etim had to pull out of the fight due to an injury. Lauzon will now fight Jamie Varner instead.
8- Brad "One Punch" Pickett (21-6) -Fights in the UFC as a
Bantamweight
– England
The 33-year-old London, England native trains with American Top Team down in Florida. He is a top contender in the bantamweight division in the UFC. He has wins over Demetrious Johnson, Ivan Menjivar, and Damacio Page. Pickett is always a very exciting fighter to watch. He was in consideration to replace Dominic Cruz against Urijah Faber for the Interim Bantamweight Title. The fight was ultimately given to Renan Barao who stopped Pickett at UFC 138 in Birmingham, England.
Pickett's next fight will be against Yves Jaboiun at the UFC on Fuel TV 5 card in Nottingham, England on September 29, 2012.
9- Ross "The Real Deal" Pearson (13-6) – Fights in the UFC as a
Featherweight
– England
Pearson was the winner of the TUF UK vs US. He defeated Andre Winner to earn the UFC contract. Pearson is a real tough challenge for anyone in this division. He is always a candidate for fight of the night because of his fan friendly style of striking. He has shown great improvements since he has been training with Team Alliance in California. Ross is a Black Belt in Tae Kwon Do and Brown Belt in Judo. He recently lost by TKO in an exciting fight against Cub Swanson at the UFC on FX card in Atlantic City, NJ on June 22.
Pearson was just named as one of the coaches opposite George Sotiropolous in TUF's second international season called UK vs Austraila " The Smashes." He will move up to 155 lbs for this fight.
10-
Che Mills
(14-5-1 NC) – Fights in the UFC as a Welterweight – England
Che Mills is a very highly regarded striker. He is big for the welterweight division. He does need some work on his ground game as was shown in his last fight against rising star Rory MacDonald at UFC 145 where was stopped by way of TKO in the second round. He does have the ability to put away anyone in the division if they chose to stand up with him. MacDonald really brutalized him on the ground though. Maybe he should take a few months to try to improve that aspect of his game.
Mills next scheduled fight is against Duane "Bang" Ludwig at UFC on Fuel TV 5 in September.
11-
Jim Wallhead
(23-6) – Fights for BAMMA as a Welterweight – England
Wallhead is a Black Belt in Judo and he also trains extensively in Muay Thai. He is a long time member of Team Rough House in Leicestershire, England. At 28 years old he is in the prime of his career right now. With 29 career fights he is a real veteran of the sport. His biggest career wins have been against Che Mills, Frank Trigg, and Joey Villasenor. He a has also fought for Bellator and hopefully will return to re-enter their welterweight tournament. Wallhead has one 9 out of his last 10 fights.
He has no scheduled fight at this time.
12- John "The One" Maguire (18-3) – Fights for the UFC as Welterweight – England
Maguire was the OMMAC and UCMMA Welterweight Champions and he defended the UCMMA belt 3 times before getting the call from the UFC to fight in Birmingham, England at UFC 138. He has won 10 out of his last 12 fights. The 29-year-old fights out of Cambridge, England and is a Brown Belt in BJJ. His biggest wins have come against DeMarques Johnson, Justin Edwards, Jake Bostwick twice, and Dean Amasinger. I feel he has potential to be a solid fighter in the UFC for some time.
Maguire is scheduled to meet fellow Brit and #4 on my list John Hathaway at the UFC on Fuel TV 5 card in Nottingham, England.
13- Conor "Notorious" McGregor (11-2) – Fights for Cage Warriors as a Featherweight – Ireland
McGregor won the Cage Warriors 145 lb belt when he submitted Dave Hill in the second round at CWFC 47 in June. McGregor fights and carries himself with extreme confidence. He has said his dream is to fight in the UFC and I don't think that is too far-fetched. I think he would be a nice addition to the UFC's 145 lb stable. He has won 7 straight fights.
McGregor is scheduled to defend his belt against Jim Alers on September 1, 2012 at Cage Warriors Fight Night 7 in Amman, Jordan.
14- Andre Winner (14-6) Fights for BAMMA as a Lightweight – England
Winner was a finalist on TUF 9 UK vs US. He lost to Ross Pearson but did fight in the UFC compiling a 2-4 record against tough competition. He has won two in a row for BAMMA, but the UFC lightweight division is so stacked that it will be tough for him to get back. Maybe should consider a move to 145.
Andre will fight Rob Sinclair for the Lightweight title at BAMMA 10 at London's Wembley arena on September 15, 2012.
15- Phil "S11″ Defries (8-1-1NC) Fights for the UFC as a Heavyweight – England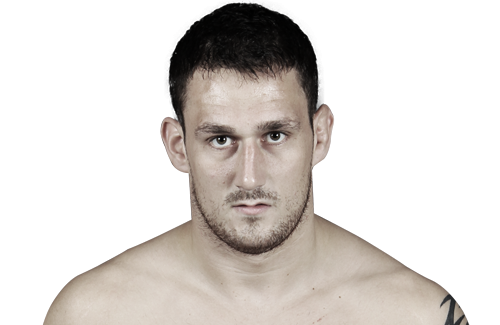 Phil De Fries is a good size for heavyweight. At 6'5 and about 240lbs he is big enough to so he won't get over powered and just light enough that he won't be too slow for the lighter heavyweights. The 26-year-old Sunderland, England native is a Purple Belt in BJJ and also trains at Aliiance Jiu- Jitsu. His only loss came in his last fight against rising prospect Stipe Miocic.
He is scheduled to fight Oli Thompson at the UFC on Fox card on August 4, 2012. The card will be held at The Staples Center in Los Angeles, California.
16- Dan " The Outlaw" Hardy (24-10-1 NC) Fights for the UFC as a Welterweight – England
Dan Hardy is no doubt a fan favorite. He is also a favorite of UFC President Dana White and Matchmaker Joe Silva. The reason I say this is because Hardy lost 4 consecutive fights after winning his first 4 in the UFC. Usually a 4 fight losing streak will result in a fighter being cut or being forced to drop down a weight class. There were a few factors in the decision.
Hardy is an exciting fighter that always likes to go for the KO, he also is a big draw when the UFC has cards in the UK. In Hardy's losses he has fought some really tough competition too. He lost to George St- Pierre in a title fight. St-Pierre beat him handily but could not get Hardy to submit on an armbar attempt no matter how far he torqued his arm back. Then he lost to Carlos Condit by KO, Anthony Johnson by decision, and Chris Lytle by guillotine. Hardy does need to work on his wrestling and submissions. He has been living in Las Vegas for a while now and has been doing just that. The 30-year-old is also a Black Belt in Tae Kwon Do. He won his last fight in impressive fashion by KO'ing "Bang" Ludwig in the first round at UFC 146.
He is scheduled to meet Amir Sadollah at the UFC on Fuel TV 5 card in his hometown of Nottingham, England on September 29, 2012.
17- Ronnie "Kid Ninja" Mann (21-5-1 Draw) Fights for Bellator as a Featherweight – England
Ronnie Mann was born in Thailand. His Mother is of Japanese descent. Mann is a Brown Belt in BJJ and 11 of his wins have come by submission. He is 3-2 in Bellator and lost a decision to 145 lb champ Pat Curran. Mann needs to improve his wrestling in order to be successful in North America.
Mann has no fight scheduled at this time. Hopefully he will be in the next featherweight tournament next season.
18- Curt "The War" Warburton (10-3) Currently fights for BAMMA and Total Combat as a Lightweight – England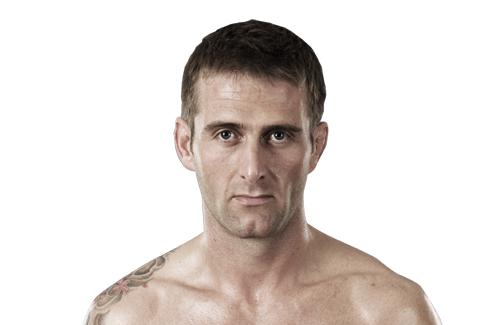 Warburton is a 31-year-old from Bishop Auckland, England. He is a former welterweight that has a 1-2 record in the UFC losing to Spencer Fisher and Joe Lauzon. He also holds a victory over Ross Pearson back in 2007.
Warburton last fought in March and has no scheduled fight at this time.
19- Paul "Metabolic" McVeigh (18-7) Fights in Cage Warriors and BAMMA as a Bantamweight – Ireland
McVeigh holds the Cage Warriors 135 lb title. He has defended this belt 5 times. He also holds the Cage Contender Belt as well. He is 5-2 in his last 7 fights. McVeigh is a Brown Belt in BJJ and fights out of Glasgow, Scotland, although he is of Irish descent. McVeigh has 12 wins by way of submission. McVeigh was a contestant on TUF Team Bisping vs Team Miller and lost a close decision to current UFC flyweight Louis Gaudinot.
McVeigh has no scheduled fight at this time.
20- Paul "Relentless" Taylor (11-6-1 NC) Fights in the UFC as a Lightweight – England
Taylor has also fought at welterweight earlier in his career. He has a 4-5 record in the UFC. He was wins over Gabe Ruediger and Peter Sobotta. Taylor comes from a kickboxing background and 6 of his wins have come by KO. Taylor's losses in the UFC came against some tough competition. Those losses were to Sam Stout, John Hathaway, Chris Lytle, Paul Kelly, and Marcus Davis.
He was supposed to fight Anthony Njokuani at Wednesday's UFC on Fuel TV card, but had to pull out because of an injury. He was replaced by Rafael Dos Anjos.
This concludes my list. You can see a good number of these fighters compete on the UFC on Fuel TV 5 card in Nottingham, England on September 29, 2012. It's shaping up to be a great card.