The betting lines are out for the full UFC 146 card, and the preliminary card looks a lot nicer than the main card. It's tough to argue that Frank Mir could possibly be a good bet at +300, and you could say the same for Antonio Silva. Roy Nelson might be an okay bet at -220, but that's about it. The other two bouts rest largely on your opinion of the men squaring off. The prelims are a different story.
The first thing I noticed was Darren Elkins at +300. I thought it was a mistake. Sure, Diego Brandao's good and he won TUF and all that, but Elkins is pretty dang tough at 145 and could most definitely put it on Brandao. I was tempted to take Elkins outright before I ever saw the line, and now I can get a ridiculous price on my money too? Awesome. I also think bets on Jacob Volkmann at -160 and Daniel Pineda at +175 are solid plays.
Anyway, here are all the lines.
May 26th, live on PPV from Las Vegas, NV: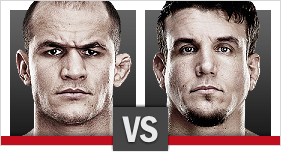 Cain Velasquez (9-1) -450 vs. Antonio Silva (16-3) +300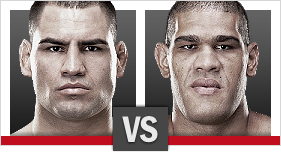 Roy Nelson (16-7) -220 vs. Dave Herman (21-3) +170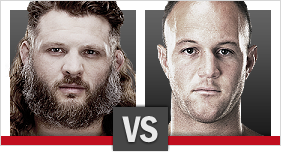 Stipe Miocic (8-0) -175 vs.Shane del Rosario (11-0) +145

Stefan Struve (23-5) -140 vs. Lavar Johnson (17-5) +110

SBN coverage of UFC 146: Dos Santos vs Mir
FX Card:
Diego Brandao (14-7) -450 vs. Darren Elkins (13-2) +300


Edson Barboza (10-0) -450 vs. Jamie Varner (19-6-1, 2 NC) +300


Jason Miller (24-8, 1 NC) -170 vs. C.B. Dollaway (11-4) +140


Dan Hardy (23-10, 1 NC) -140 vs. Duane Ludwig (21-12) +110

Facebook Card:

Jacob Volkmann (14-2) -160 vs. Paul Sass (12-0) +130

Kyle Kingsbury (11-3, 1 NC) +160 vs. Glover Teixeira (17-2) -200


Mike Brown (25-8) -225 vs. Daniel Pineda (17-7) +175