The Strikeforce Heavyweight Grand Prix Finals card is set to go down in just two days, and linemakers don't even have anything out for the undercard yet. I guess that's to be expected but it's still kind of sad. Either way the main card lines are out, so we can talk about those. The main event is tough - the line is right, so there's no real value. I think Barnett wins, but many disagree. Either way, it's probably not a good bet. Nor is the co-main - let's face it, Thomson isn't going to beat Melendez. The one good bet on the card to me is Mike Kyle at +165. Feijao is probably the more diverse fighter, but he could be in trouble on the feet. I'm betting on Kyle.
I still don't understand why Burrell vs. Spang is on the main card though.
Anyway, here are the current lines for the main card.
May 19th, live on Showtime (from San Jose, CA):
Main Card:
Josh Barnett (31-5) -120 vs. Daniel Cormier (9-0) -110 [HWGP Final]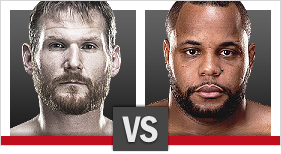 Gilbert Melendez (20-2) -445 vs. Josh Thomson (19-4, 1 NC) +345 [LW Title]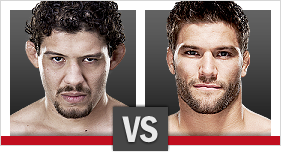 Rafael "Feijao" Cavalcante -205 (11-3) vs. Mike Kyle +165 (19-8-1, 1 NC)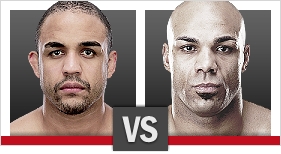 Nah-Shon Burrell -275 (8-1) vs. Chris Spang +215 (4-1)

SBN coverage of Strikeforce: Heavyweight Grand Prix Finale