Just a little opinion piece with some striking analysis at the end. Not my usual stuff but I thought this was a topic I might have an interesting perspective on.
Cheers,
Jack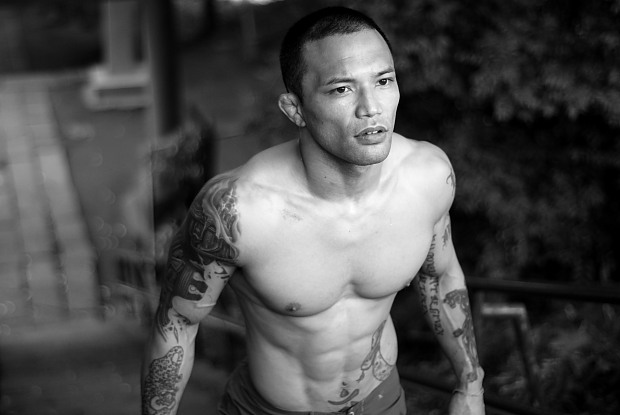 As a youngster growing up on a healthy diet of Bruce Lee and MMA the PRIDE Fighting Championship, to me, was the greatest show on earth. To my mind the UFC, Strikeforce and DREAM have yet to produce anything close to the quality and spectacle of the best PRIDE shows. Wanderlei Silva's undefeated streak of half a decade, that Fedor guy's emergence from some backwater mining town in Russia to make Nogueira look like an amateur not once but three times, Chuck Liddell and Quinton Jackson's tear up for a chance at the Middleweight crown.
There were so many wonderful moments in PRIDE and the Japanese culture and love of spectacle simply made the show even more beautiful. These weren't "gladiators" going in there to "war" or "bang", these were superstars on the biggest MMA stage in the world. When Cro Cop wept after finally winning a belt in the 2006 Open Weight Grand Prix you'll be hard pressed to find a PRIDE fan who didn't choke up too, and when Hidehiko Yoshida, an ageing Judoka with little striking experience, stood in front of Wanderlei Silva for two matches and made the champion respect his punch not as a technical striker but as a man, we all understood the meaning of "Bushido" - the warrior way. But two men exemplified the ideal of bushido and the golden age of Japanese MMA for me, and both fought at UFC 144 looking like shadows of their former selves. Kid Yamamoto and Takanori Gomi.
Kid Yamamoto: The Meaning of Pound for Pound
Kid Yamamoto spent his entire career up to 2007 fighting at lightweight despite being able to limbo under the 135lbs bar with ease. He fought at 155lbs because he wanted a belt and respect, and he damn sure got it. Despite giving up 10 - 20lbs to his opponents who cut weight to make 155, Yamamoto stopped Royler Gracie and Caol Uno in one night, then went on to be the first and only MMA fighter to stop Japanese MMA legend, Genki Sudo - whose list of submissions includes Mike Thomas Brown and Nate Marquadt. Kid was my idol, and when I finally got out of school I went to Japan with high hopes of meeting him. Being at his gym through his first legitimate MMA loss and and watching the man the Japanese called 'Son of God' clearly return to action without the abilites that he had carried through 18 MMA fights up to that point was heart-breaking.
I was only in my late teens at the time and I truly believed that Kid could return from repeated torn ACLs and two years out of action to beat any man DREAM placed him against. When he drew a match with Joe Warren I remember thinking that Warren would be stretchered out of the arena, but he took Kid down like no-one had in Kid's prime. Kid Yamamoto had stuffed Josh Thompson and out grappled Caol Uno and Jeff Curran but he was being laid on by Joe Warren. I wrote the loss off, like many other fans did, as ring rust. Kid immediately took a K-1 match against a relative nobody, Jae Hee Cheon.
The night before the fight Kid, his pad holder "Mr P" and myself were the only ones left in the gym and I hopped up on the ring apron to ask my idol in mangled Japanese "Which hand will you knock him out with?". He said "maybe this one" and raised his right fist. That right hook which had stopped so many men - in my heart I knew Kid would destroy this unknown Korean and get back on track. When Kid was knocked out while repeatedly swinging that right hook, I felt disappointment and confusion, but at eighteen years old I had been blinded from the obvious facts of a two year layoff and repeated knee injuries by my idolization of Yamamoto.