Firstly, I would like to thank all of you for your feedback concerning my first post in the series - Part One: Fighters Who Fell From Grace. It was very difficult to think of a suitable title; my original title was 'Fallen Prospects in MMA', but this lead to some commentary debating whether Vera or Filho were actually prospects. This has led me to recognise that many people have a different opinion on what a 'prospect' actually is. If the fighters that I have chosen do not satisfy your threshold for being classified as a 'prospect', then I am sorry.
Before I received your comments, I already had it in mind to write Part Two about David Terrell and Mark Kerr. Then one poster suggested that I do some faces that "you had all forgot". Judging by the number of requests for Terrell, it was clear that none of you had forgotten about him, so I chose to write my article about someone else instead. Enjoy the (lengthy) read.
"Destiny is not a matter of chance, it is a matter of choice. It is not a thing to be waited for, it must be achieved" 
"No one saves us but ourselves. No one can, and no one may. We ourselves must walk the path"  
At some point in our lives, perhaps on multiple occasions, we will have to made life-changing decisions. This might be simple, from something as normal as deciding to start a family, or perhaps deciding to change jobs. It might be that some people decide to convert from one religion to another, or perhaps, if they were atheist, decide to follow one.
The quotations above, the first by William Jennings Bryan and the second by Buddha, preaches a related message. In life, it is us that paves our own paths, that chooses our own careers, that shapes our own futures. There may be factors in our lives that influences our decision making, in 99% of situations, we will be in control of our own destinies.
This article will look at two fighters who took diverging paths out of MMA. Perhaps they could have gone on to achieve greater heights in the sport, perhaps they wouldn't. As fans, we can only speculate: 'what if' they had decided not to leave it all behind?
Lee Murray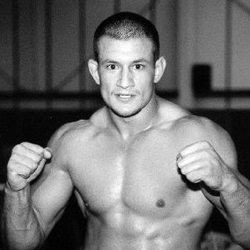 Perhaps one the most infamous MMA fighters in recent history, Lee Murray made headlines across Europe and the MMA community when he was found guilty of involvement in the biggest security raid in the UK. Perhaps most known for dropping a 3-round majority decision to current Middleweight champion Anderson Silva, his antics and notorious private life have led many to forget that he was once a highly regarded prospect that hailed from a juvenile British MMA scene.
A British brawler with a good submission game, 'Lightning' Lee Murray displayed his diverse skills in his first three fights, winning one by KO and two by submission. However, in that third match with Chris Albandia, "Lightning" Lee showed that along with  devastating punching power and submissions, he also had a weakness: wrestling. In that fight, Murray dropped Albandia with punches and knees, which forced Albandia to enter survival mode and latch desperately onto Murray's leg. Although Murray does his best to sprawl and defend the takedown, within a few seconds, a (still dazed) Albandia manages to take Murray down and starts to work on a heel-hook. However, 'Lightning' displayed his proficiency at BJJ (an uncommon trait considering the position of MMA in Britain) by defending Albandia's submission and locking in a heel-hook of his own.
His limited takedown defence was exploited in his next match (on the same night as it was a tournament format) by Joe Doerkson, who immediately worked for the takedown the moment their fight started. Murray landed in Doerkson's guard, offered little by ways of defence, and was eventually caught in a Kimura.
Murray's lack of ability to stop takedowns would apparently be revealed again in his next two subsequent bouts - although I can't find the videos - the fight reports suggest that in both fights Murray was take n down almost with ease. They also imply that Mike Tomlinson 'controlled' Murray on the ground, and in the Rushton fight (ruled a NC), his opponent had successfully taken him down and had applied an armbar before Murray started illegally kicking Rushton in the face. 
Thus Murray, in his first 6 bouts had already demonstrated his talents and flaws, which, most interestingly, would set the protocol for the 'typical' British fighter in the future - good boxing, good submissions, but with a disparaging lack of wrestling knowledge. Despite his faults, it was clear that Murray had a lot of potential. After the Rushton bout, Murray went on a win streak, amassing 4 victories that included a super quick 20 second armbar and an even quicker 4 second KO win. Although both of these fights were impressive, the fight that caught the UFC's attention was the fight against Jose "Pele" Landi-Jons, then a veteran of 27 fights (almost 3 times as many as Murray), whom Lightning Lee floored in the second round with a couple of knockout rights that crumpled him to the canvas (video shows the second round, including the KO).
Murray's first fight in the UFC, against Jorge Rivera, would also be his only one. Although Rivera was able to take Murray down, 'Lightning' still managed to pull off the submission win. After the fight, Murray vowed to "come back another day and show the KO", but unfortunately, he never got that chance as he was indicted of assault occasioning to grievous bodily harm in a road rage incident.  His attorney described the incident bluntly: "Murray disabled the car, then disabled the driver". This led to the US denying him a visa to enter the country, and also to the end of his brief UFC career.
After his UFC appearance, Murray would only fight once more in a decision loss to Anderson Silva. Silva, as in the majority of his fights, demonstrated his impeccable striking as he battered Murray with various strikes and flashy kicks. It was perhaps a testament to Murray's toughness that he was not knocked out by Silva. Despite suffering a setback to Silva, Murray still had a pretty decent 8-2-1-1 record. It seemed perfectly feasible that Murray could notch up more wins, then work on gaining a permit to enter the states, and eventually, rejoin the UFC.
Alas, this was not meant to be.
Unfortunately for Murray, his success in the ring was accompanied by controversy outside. Growing up in a rough area of South-East London, Murray had been surrounded and involved in gangs, street fights and shady individuals all his life. In hindsight, the unsanctioned alleyway scraps, Murray's tendency for violence, and his sketchy associations were all contributing factors that eventually led to his exit from MMA. His penchant for violence, and 'tough-style' attitude emerged public in 2002 after the events of UFC 38, when Murray was involved in a street fight with then-Light Heavyweight champion, Tito Ortiz. The story is retold in Matt Hughes' book, but to make a long story short, Murray allegedly knocked Ortiz out with a 5-punch combo before proceeding to stomp him several times in the face. 
Then, in 2005, whilst out celebrating Page 3 girl Lauren Pope's birthday (for you non-British readers who don't know what Page 3 of the Sun newspaper contains, go check it out), Murray was stabbed repeatedly in the chest, leading to critical injuries. Reports state that he was resuscitated four times during the operation to save his life. For Murray, it was this incident that signalled the end of his MMA career, and he would never fight again inside the cage.
Despite Murray's exit from MMA, his behaviour and actions meant that he was never very far away from the headlines. in 2006, Murray was discovered to be a party in the biggest bank raid in the UK, which involved the terrible act of abducting the bank manager and holding his family, including a young boy, to hostage. He subsequently fled to Morocco, where he held citizenship, but was eventually discovered and arrested. Even in prison, Murray still managed to court with controversy, mainly because of the alleged 'privileges' he was able to attain by using the money that he had stolen. Then, in June 2009, he attempted (and failed) to escape the prison, although later that month, he was actually released for 3 days before being rearrested by request of British Authorities. At this moment, Murray is currently still detained in Morocco, but news reports have suggested that the UK Government are seeking to have him deported back to England.
In relation to the article's theme, it is clear that sometimes, people make the wrong choices in life. Murray's behaviour - which included anger issues, fighting strangers, hanging around with seedy individuals in shady places - all contributed to his exit from MMA. Murray had the talent, he had the promise, and more importantly, he was only 26 in his last MMA bout. Would he have succeeded in the sport if he hadn't strayed off the beaten path and into the underground? We don't know the definite answer to that, we can only speculate.
But now, Lee Murray remains as a notorious figure in MMA; an example of a prospect who threw away all his chances of achieving success in MMA, all because of the bad choices made in his life.
My other chosen fighter for this article was Phillip Miller, a fighter who retired with a record of 16-0, with a notable win over a very green Jake Shields early in his MMA career. I chose Miller because he left MMA to pursue a career as a police officer, and I wanted to contrast his walk of life to that of Lee Murray. However, I was unable to find any of Miller's fights (aside from the UFC 38 DVD), and it was just as hard searching for any articles on him. I did, however, eventually find an article from Sherdog, which is an interesting read that I would recommend. Also, in hindsight, this post is long enough without having to write about another fighter.

Part 3, maybe featuring David Terrell to come soon.