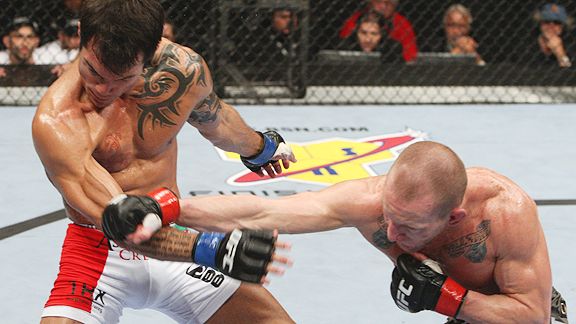 "My last two (against Jim Miller and Roger Huerta) have been pretty much all stand-up," Maynard said backstage at Sunday's weigh-in. "There's people that kind of get it in their head, and they don't let it go. You can't please everyone. I know my stand-up is at the top, so I'm not stressing it at all."

"I'm really working to improve my skills and to do it right and just not flail around," Maynard says.

"What skills do I need?" Maynard says. "I don't think I need any. I'm ready to go, whenever. But I need to get past Nate first."
-- Gray Maynard happy to shed 'lay and pray' label.

HT: usatoday.com, mmamania.com