Takanori Gomi cuts Duane Ludwig and the ending of Barnett vs. Yoshida.
This user has the parade of fighters and the pre-fight video packages.
Evangelista Cyborg vs Makoto Takimoto

Kazuyuki Fujita vs. Peter Graham

Takanori Gomi vs. Duane Ludwig

Nick Thompson def. Fabricio Monteiro - Unanimous Decision

Takanori Gomi def. Duane Ludwig - TKO (Doctor Stoppage - Cut) 2:28 R1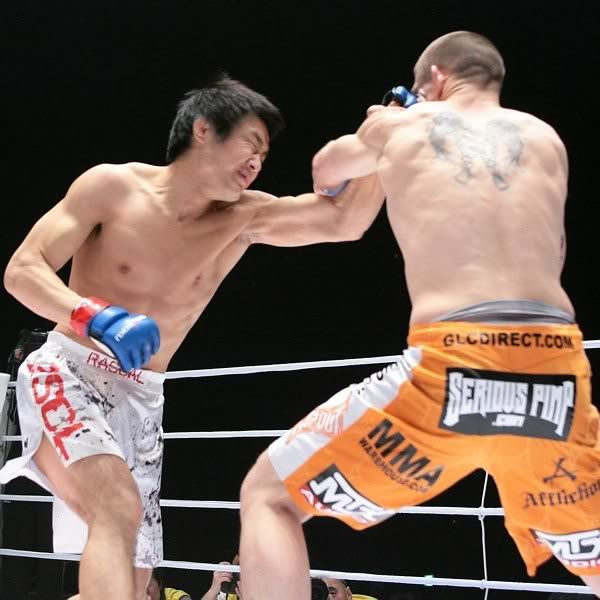 Kazuyuki Fujita def. Peter Graham - Tapout (North-South Choke) 1:23 R1

Evangelista "Cyborg" Santos def. Makoto Takimoto - Tapout (Heel Hook) 4:51 R1

Josh Barnett def. Hidehiko Yoshida - Tapout (Heel Hook) 3:23 R3

Click on the number links on the left hand side for more pictures.