http://dreamofficial.com/free/news/detail.php?id=1227001682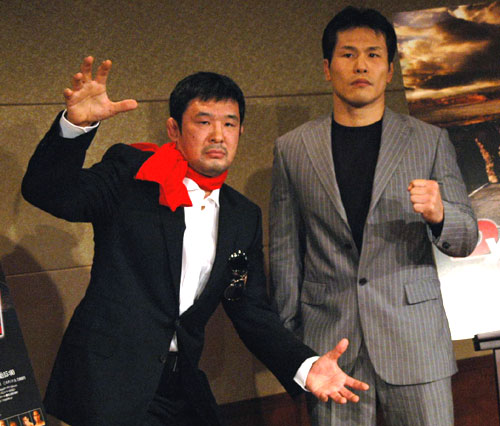 "Other fighters do all the hard work and he reaps the benefits," Sakuraba said in the Nov. 22 issue of GONG magazine. "I don't like someone like him. There's nothing I like about him."

"I actually wasn't expecting him to take the fight," Sakuraba said. "I wonder why he accepted this time despite the fact that he has refused to fight me many times in the past."

"I seriously want to fight without gloves because recent MMA fights are not as exciting as before and have resembled sports entertainment," Sakuraba said. "For me, MMA is not sports but a battle. I'm not afraid that my face is covered with blood."

"I also requested to fight without a time limit. That was a joke."

"I knew him but he was my senior and not my friend," Sakuraba said. "I want to knock him out badly."
HT:
MMAFighting.com